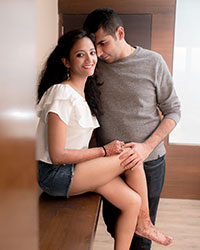 Anika and Sohil
Only two words that come to mind everytime we think for Rimjhim and Saurabh- PURE DELIGHT!!!

I spoke to Rimjhim and Saurabh from Canada and despite all the time difference and lack of face time our journey with the team to create a dream wedding was truly joyful. They are one of the most professional artist we met and their work says for itself. The team took significant effort to know the dynamics behind the scenes and everyone who has seen our wedding photos and videos till date have been in awe. Its been 6 months to my wedding and I still remember the roller coaster moments and how calmly Rimjhim, Saurabh and the team handle the pressure that comes with being such a critical element of the wedding.

Their is a saying that a good photographer creates magic from the ordinary. And that is all I can say for Memento of Shades Photography. Their work shall bring us smiles for years to come and there are no words to justify how thankful I am to the team for capturing one of the most important days in my life the way I wanted it to be captured.

Having said all of the above, I also admire Rimjhim and Saurabh's willing to learn more. They were constantly listening to our thoughts and collaborating in the best possible way to deliver a delightful client experience. That effort to accommodate the client needs in the best possible manner is something I absolutely adored through the process.

I could write a lot more as a super happy customer, but the truth is that I started speaking with Rimjhim and Saurabh as a customer and knowing them through the process I am glad we made friends and that is how genuine they are!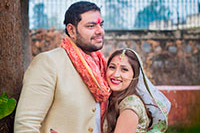 Manini and Kartikeya
Rimjhim and her team were amazing!! Not only did they make us feel comfortable on our special day, but they also managed to capture the essence of our wedding to the T. The candid moments of love, laughter and celebrations that they've captured through their lenses is beyond fabulous! I am so happy that Kartikeya and I chose to go with these guys as they have given us the bestest memories from that day! Right from the decor, food, to little details and especially our loved ones - Memento of Shades have taken spectacular shots! Kudos to the team, and we highly recommend them to whoever if looking for a fab photo team for their celebrations!!!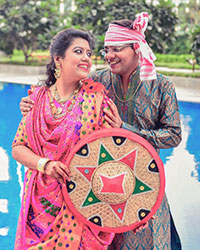 Pinaki and Samarpit
Dear Rimjhim, Saurav & the Entire Team of Memento of Shades,

I always believe that Photos are the most important aspects of any wedding, because that's the only thing through which we can absolutely relive all the beautiful memories of our wedding day even after 30 years and beyond! And Guys, thank you for giving us the most Beautiful Memories of our wedding Day! Our whole experience of having you guys capturing our big day far exceeded than our expectations and the images we have received were so so Gorgeous ! We are forever receiving amazing comments on our wedding Photos from all our Family & Friends. The best part was you guys made us and our family feel so comfortable and relaxed. The moments, the people, all small details that you have captured make us enjoy our wedding more and more every time we look through the photos.

We can't thank you guys enough for capturing the best day of our lives! A massive thank you Guys!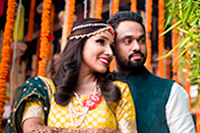 Sonam and Abhishek
Thanks you so much Sourabh, Rimjhim and team for making our our each event a success. Each function and emotion has been captured by you so perfectly and emotionally. We cherish you our days by looking at the pictures and videos. You guys are not only professionals but you all make your client feel like a family. Thank you for all the effort and love.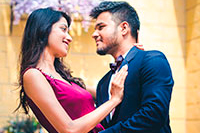 Sonal and Rahul
Me and my fiance were looking out for photographers in Delhi for our pre wedding shoot, and this is how we finalised Memento Of Shades. Rimjhim, Saurabh and team worked wonders. Our pre-wedding pictures are still appreciated. We received a lot of compliments. I can't thank them enough for their wonderful work. I would strongly recommend them. All the best!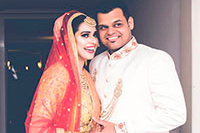 Niharika and Manu
Dear Rimjhim & Team, Thank you so very much for making my wedding a beautiful memory for me. I really want to thank each member of the team. Your work, quality, service, and what not was superb. It was lovely meeting, knowing you people. Keep spreading smiles. The pictures and videos are excellent and extraordinary. Once again thank you do very much. God bless you .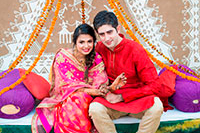 Gauri and Rishabh
Our wedding was magically captured by Memento Shades of Photography. I recently read a quote that exactly describes how they captured our wedding. "Photography is a way of feeling, of touching, of loving. What you have caught on film is captured forever… It remembers little things, long after you have forgotten everything."— Aaron Siskind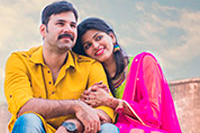 Manika and Bhanu
The only problem we faced was, choosing the best pictures out of thousands of amazing shots! Rimjhim and Saurabh are great photographers. We wouldn't think twice before recommending them to anyone.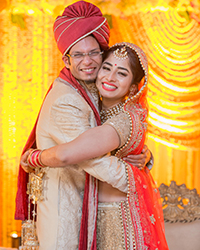 Natasha and Akshay
The MOS team covered all our wedding ceremonies in December 2015 and they did a fantastic job.

They were punctual, attentive to capturing precious moments and even after several hours of covering the event, were zealously going about their job. They had some very creative ideas of photos and quickly identified my strong desire to be a goofy, jumpy, boisterous bride. A testament to this is the 'flying bride' picture (now, bride's fb profile picture) which is arguably our favourite picture.

Our friends who were unable to make it to the wedding said that watching the wedding preview video made them feel like they were a part of the celebrations.

We would strongly recommend their services to anyone seeking to capture their special moments and enthusiastically look forward to seeing more of their exceptional work.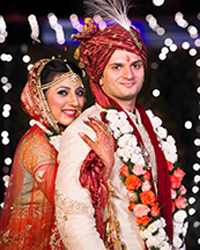 Kanika and Sunil
We still remember the day when we were struggling to find out the right professional photographer on WedMeGood website who will capture our wedding, and like all other couples we wanted to store every details and unforgettable moments of our life event. After speaking to few of them we were very fortunate to decide and hire MOS.

Now let us talk about their work:
The team is a joy to work with starting from visiting your venues beforehand, innovative ideas for the pics n videos, making you so very comfortable to getting to know you and what kind of poses you want to have, arriving on the venue even ahead of time, making you feeling like a celebrity with shutterbugs around you and so on. They are very professional as well as very friendly.

Our entire family was surprised to see the passion they had for clicking us, they will do every possible thing to get the right click and create a masterpiece for you which you will admire for rest of your life. Everyone is so pleased to see our pictures and many of our married friends said 'wished we could had them!'

Thanks team MOS for being there, even long after our wedding, and taking all those delays while deciding which picture to choose as they all were sooooo good for the album.

You can't resist to hire them after looking at their work. We appreciate the quality n detailed work which they do tirelessly. We wish all the success to such a lovely team.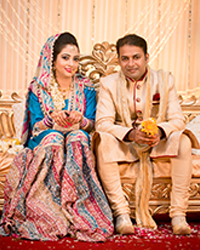 Nazia and Amin
Dear Memento of Shades team on behalf of my entire family we would like to thank you for such a wonderful work for our wedding.

The pictures and the videos are amazing, stunning, mesmerising, beautiful etc there are so many adjectives I wish to add. I really appreciate the way you guys work as true professionals with so much of hard work and creativity and yes it truly reflects in your work. We all were amazed to see such good work by such a young team of professionals.

Our blessings and best wishes are with you all. Keep up the good work, keep growing!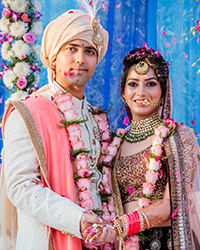 Ankita and Pratik
Words will be less to describe their awesome team. Rimjhim and Saurabh along with their team made our lifelong memories so beautiful and memorable. Everyone in our family is a fan now. Such a cooperative attitude they have.

MOS team does a great job. Rimjhim and Saurabh are extremely talented, dynamic and pretty creative at their work. They just don't take pictures, they capture moments. Love their candid work! Their pictures are just amazing, unique and very catchy.

I would happily hire MOS team for any future photography needs.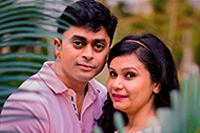 Soumitha and Varun
Rimjhim & Saurabh (Memento of Shades) are a great team of Professional Photographers. They covered our Pre-Wedding Shoot & the Wedding Reception Function here in Gurgaon, and honestly all of us have loved your work.

We wish we could get you onboard for all our other functions as well, but, never mind. Looking forward to having you cover our future events. Thank you for the great effort and the lovely album. And all the very best for all your future endeavours. Cheers!!"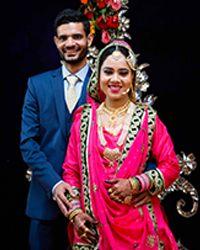 Seema and Danish
Dear Rimjhim & Saurabh, We just wanted to drop you a line to say a huge thank you for the beautiful wedding photos and videos. You have created some brilliant shots that take us back to the day each time we look at them. You have brilliantly captured all the love and happiness & made it a perfect moment for us.

We were initially much worried about our wedding photos and how they'd turn out until we met you guys. You made us very comfortable and captured the moments perfectly and the result is certainly unforgettable.

Appreciate all your hard work, love & innovation buddies!!! With Love, Seema & Danish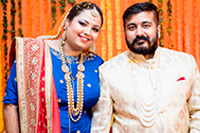 Yesha and Deepak
Our wedding was covered by Rimjhim from MOS. She is a total delight and we love how she made us super comfortable. The end result was of course perfect!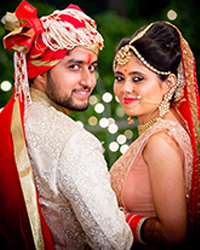 Pooja and Sandeep
Thank you both (Rimjhim and Saurabh) for your superb work, we are truly amazed by our wedding photos. The photos are absolutely beautiful, you managed to capture our special day moment by moment. Every time we look at the images we are reminded of the emotion, the laughs and fun of the day.

You were both so professional and discrete and yet captured so many beautiful moments between family and friends. Your sense of calm, care and fun meant that you were a pleasure to work with and we are so happy with everything!

Thank you Guys Loads of love from me and Sandeep :)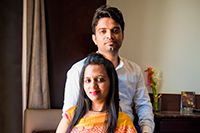 Shilpa and Venu
Words are actually not enough to describe your amazing & spectacular work!We just want to say thank you so very much for photographing our wedding on the 19th of August 2016. The resulting photos truly capture the magic of the day and We have wonderful memories to last a lifetime.

You guys are the ultimate photographers out there.We would 100% recommend you to anyone, anywhere in the world.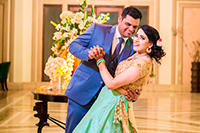 Niharika and Manu
Dear Rimjhim & Team, Thank you so very much for making our wedding a beautiful memory for us. We really want to thank each member of the team. Your work, quality, service, and what not was superb. It was lovely meeting, knowing you people. Keep spreading smiles. The pictures and videos are excellent and extraordinary. Once again thank you do very much. God bless you people.
Mukta and Tarun
We got married in May 2017 and screened many photographers till we zeroed in on memento of shades. What compelled us to hire them was their warmth, freshness and energy.

They are not your typical boring outdated traditional team. Their work is crisp, classy and fun. They don't tire you while making you pose and ask you to fake it. Their candid shots will surprise you. Their video coverage and editing is very nice.

We would strongly recommend them for their professionalism and respect for clients. If you want a crew that is actually more fun than your "baraatis", then look no further. Trust them and you will have a lot of fun.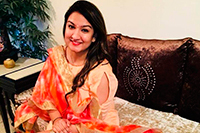 Gunjan Mehta
It's one of the best photographer's team. And Saurabh and Rimjhim work amazingly as a team. Nothing is much better that a female photographer for a bride. Great work and excellent attitude. The whole team is friendly and artists. Kudos guys! Way more to go!